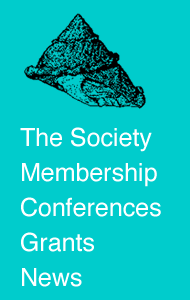 WSM Conferences
48th Annual WSM Meeting
June 25-28, 2015 at Cal State Fullerton

MEETING FLYER
Download the annual meeting flyer (including general information, tentative schedule, registration prices, and hotel accommodation information) here

ABSTRACTS
Abstracts for all talks and posters for the 48th Annual Meeting of WSM are due April 30, 2015. For abstract submission guidelines, click here

Online payment for registration is required at the time of your abstract submission. If you want to take advantage of Early Bird Registration, then you must submit your abstract by April 15th. If you prefer to pay via check or other means, you will be provided with that option online, but you must still complete registration and abstract submission online.

REGISTRATION and ABSTRACT SUBMISSION
Registration online begins in early March and ends May 31, 2015 via our Eventbrite registration page.

Register here

TALK AND POSTER GUIDELINES
For talk and poster guidelines, click here

ACCOMMODATIONS
We have reserved blocks of rooms at two hotels for very reasonable rates, both within 1-2 blocks of the meeting venue.
The Fullerton Marriott is the closest hotel, across the street from our meeting location, with a conference rate of $119/night if you book before May 28th. You can make your reservation here:
The Holiday Inn and Suites Fullerton is only two blocks away from the meeting location and is offering conference rates of $129/night if you book by June 11th, 2015. When you make your reservation online, please enter our group code "WSM" in the group code field in order to access the conference rate.
OPTIONAL FIELD TRIP (Only a limited number of tickets available to the earliest registrants!)
We have planned an exciting field trip on the R/V Yellowfin, a 76 ft. research vessel out of San Pedro, CA all day Sunday, June 28th – we plan to venture out to Catalina Island for a day of snorkeling and kayaking with an otter trawl and plankton tow planned. The option to purchase a catered lunch and to rent kayak and snorkeling gear will be provided. The field trip itself is FREE to the first 35 registrants who reserve a spot.
Past Meetings:
Forty-seventh Annual WSM Meeting:

Links to Mollusca 2014 or here
Forty-sixth Annual WSM Meeting:


2012

45th Annual Meeting of the Western Society of Malacologists
Joint Meeting with the International Workshop on Opisthobranchs
University of California-Santa Cruz June 24-27, 2012

44th Annual Meeting of the Western Society of Malacologists meeting jointly with
12th Biannual Meeting of the Sociedad Mexicana de Malacología
June 27-30, 2011
La Paz, Baja California Sur, México
Instituto Politécnico Nacional
CENTRO INTERDISCIPLINARIO DE CIENCIAS MARINAS
Malacologia 2011 Program (updated 17 June 2011)
Download Malacología 2011 Meeting Poster
Some Images by D. Eernisse: Malacologia 2011 Meeting in La Paz

For business related to this highly successful meeting, please contact WSM Past-President,
Dr. Esteban Fernando Felix Pico (La Paz, B.C.S., Mexico) at: efelix@ipn.mx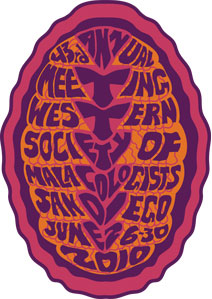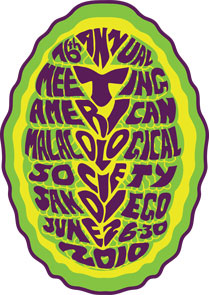 2010 Meeting Web Site (archived)
43nd Annual Meeting of the Western Society of Malacologists meeting jointly with
76th Annual Meeting of the American Society of Malacologists
San Diego State University
June 26-30, 2010
with optional excursions to San Diego Museum of Natural History
or Scripps Institution of Oceanography on July 1

Browse some images by Fabio or Doug.