Walker Lab Information
Welcome to my personal pages at California State University, Fullerton. Currently, I am an Associate Professor in the Department of Biological Science and am also Vice Chair. I did my undergraduate work in Chemistry and Biology at The University of Texas at Tyler and went on to do my M.S. and Ph.D. in the Zoology Department at Miami University. There, I worked on spider ecology and evolution in the lab of Dr. Ann Rypstra. My post-doctoral work focussed on cricket behavior and alternative male strategies and was conducted with Dr. Bill Cade at the University of Lethbridge located in Alberta, Canada. Feel free to browse and find out more about me, my research, and my students.
In my lab, we are broadly intersted in the biology of terrestrial arthropods. My primary research interests are in the cognitive, evolutionary and behavioral ecology of reproduction. However, I have spent time dabling in community ecology, physiological ecology, and have a keen interest in functional morphology, geometric morphometrics, statistics, and individual based modelling.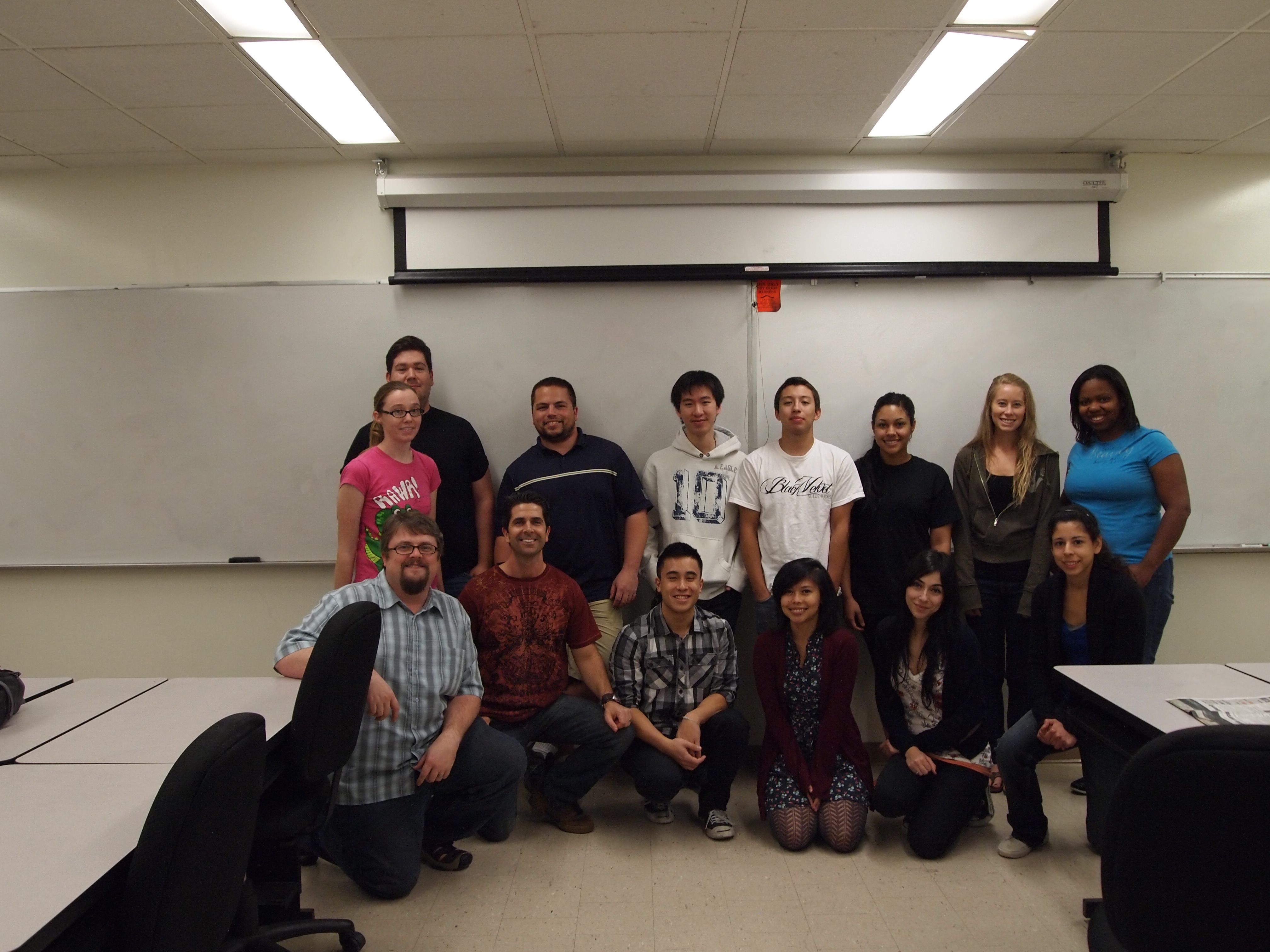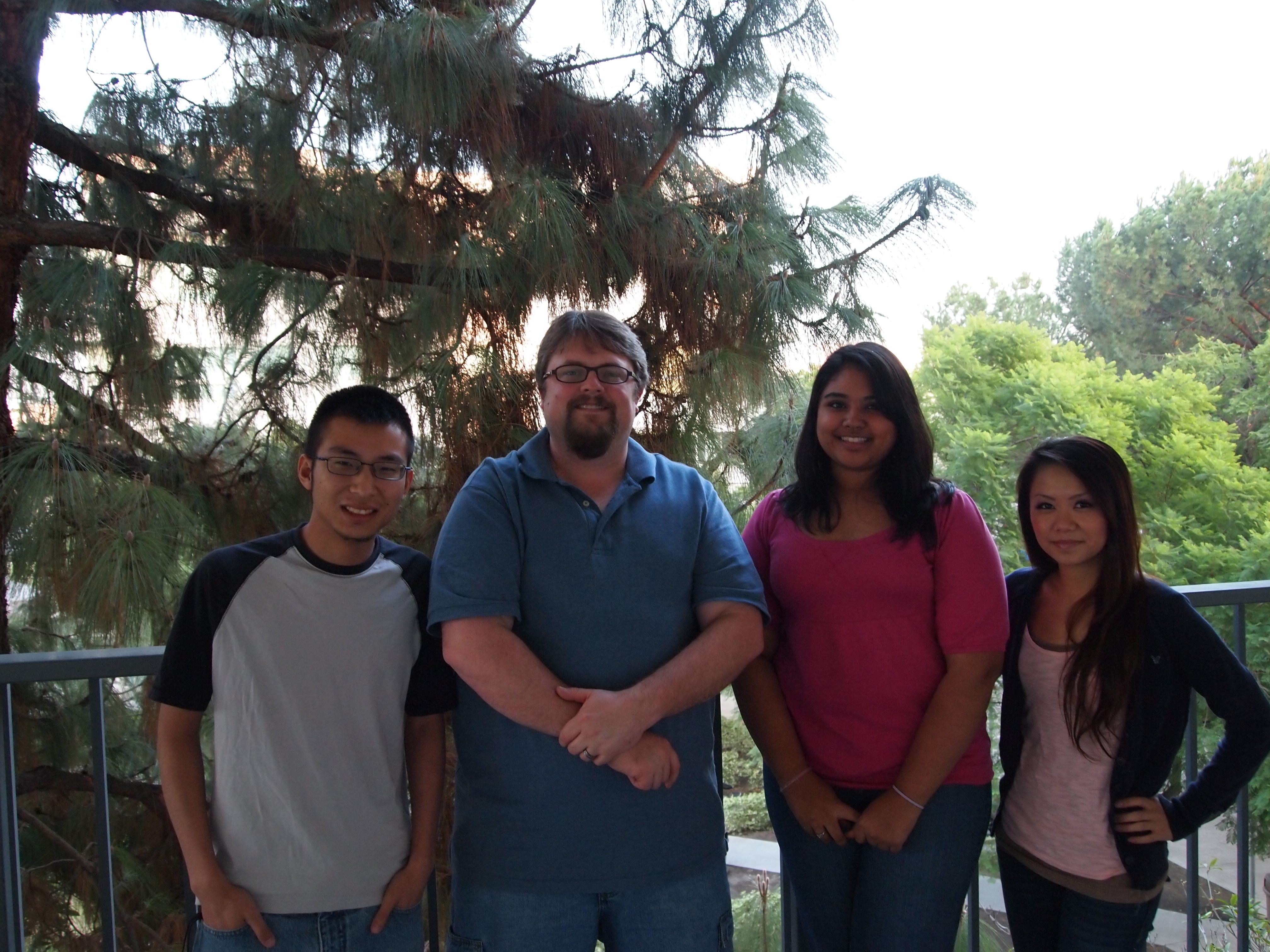 We can't get everyone together at the same time, so we took two photos of our group in Fall of 2010.
Picture on Left:
Top Row from Left to Right: Anne Hannes, Eric Peralta, Brent Stoffer, Jonathan Hoang, Christian Armas, Bethanee Narcisse, Kerianne Murphy, Kimberly Nelson
Bottom Row from Left to Right: Sean Walker, Don Rutti, Mustafa Lee, Rajelle Montierro, Christina Mirzaian, Iris Montalvo
Picture on Right from Left to Right: Kevin Chiem, Sean Walker, Noopur Dave, Kelly Vuong.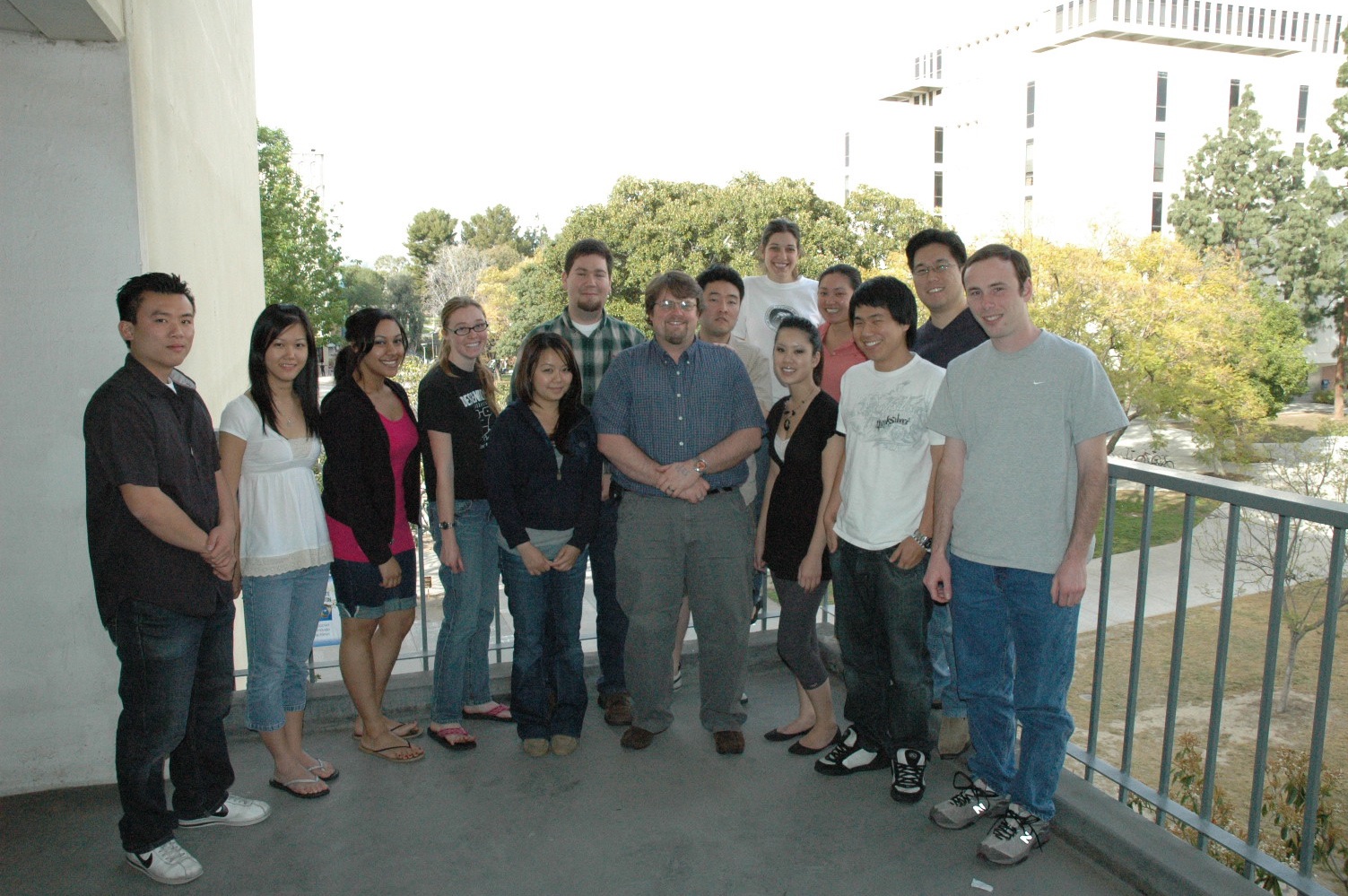 Here's a photo of my Fall 2008 lab group. From left to right: Michael Bahn, Vivian Quach, Bethanee Narcisse, Anne Hannes, Kelly Vuong, Eric Peralta, Sean Walker, Dan Lim, Cristina Francois, Cathy Mac, Leslie Buena, Wei Lui, Geewon Kim, Brian Kronenfeld.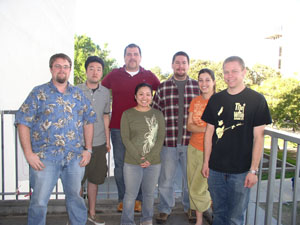 This is my lab group from Fall of 2006. From left to right: Sean Walker, Dan Lim, Alfred Garcia, Leslie Buena, Eric Peralta, Cristina Francois, and Corey Collins.