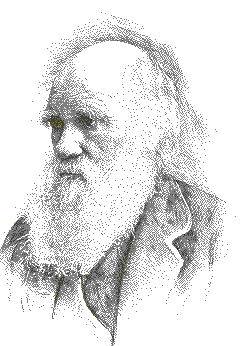 Visit the source of this page's Featured Image at: The Sci.bio.evolution Home Page.

Evolution WWW Links
---
Honors 301T Home Page
Organism Web Links
---
Jump to Links for Evolution, Genetics, Zoology, Paleontology, California Natural History Museums, Microscopes, Earthquakes and Volcanos, Earth Maps and Images,
Search The Web
Search the Web for Any Keyword with AltaVista, Lycos, WebCrawler, Metacrawler, Google, or Excite

Please Suggest Cool Links or Report Broken Links Here.
---
Useful Resources for Evolutionary Biologists
Search Medline

Evolution Update Website

Lots of Links to Biology-related Sites or Evolution

Berkeley's Understanding Evolution website

Berkeley's Evolution Wing Exhibit Hall

An Introduction to Evolution

A History of Evolutionary Biology

A Kid's Tour Through Time

Robert Hole's Web Guide to Life, the Universe, and Everything

Darwin at the Field Museum Interactive Exhibit

Darwin Exhibit at the American Museum of Natural History

BBC's Feature on Charles Darwin and Evolution and Here

Good Collection of Darwin-related Images

Bionet Molecular Evolution Newsgroup

Talk Origins Topics in Evolutionary Biology

Keyword-Indexed Evolution Bibliography

National Evolution Synthesis Center (NESCent)

NESCent Links to Evolution Curriculum Resources

Evolution: Education and Outreach (Springer Journal)

Prof. Eernisse's Biology 402 Molecular Systematics Links (outdated)

Society of Systematic Biologists

Tree of Life website

Wikipedia on Tree of Life, Phylogenetics, Evolution, and Evo Devo

Barcode Of Life Data Systems (BOLD)

Website for Phylogenetic Program, PAUP*

Download PC Versions of Phylogenetics Programs, NONA, TNT, and WINCLADA

Willi Hennig Society Homepage

Donald Forsdyke's Commentaries on the History of Selected Evolutionary Concepts

Excerpts from the Writing and Interviews of Stephen Jay Gould

The Official Richard Dawkins Website

Carl Zimmer's Books, Articles, and Blogs

Galapagos Conservancy (Formerly Charles Darwin Foundation)

Dictionary of Darwinisms and Evolution
Genetics
Note: Links below last checked in 2001!
Resources of Special Interest to Zoologists
Phylogeny of Metazoa

Introduction to the Metazoan Phyla

Univ. Michigan's Animal Diversity Web

Search the Animal Diversity Web

The Tree of Life - Univ. of Arizona

The Tree of Life - Jump to Common Clades

EDU2 Links to Systematics Sites

Rudolph Leuckart Zoology Charts MBL

Haeckel and the Vertebrate Archetype

Biosys Zoological Resources

NBII Specie Biodiversity Links

NetVet - Invertebrate Home Page

NetVet Veterinary Resources Home Page

NetVet/Electronic Zoo Animal Information & Archives Home Page

GenBank Taxonomy Browser Search

Taxonomy Browser Hierarchy for Eumetazoa

Taxonomic Hierarchy Used in Zoological Record

Index to Organism Names

Nomenclatural Glossary for Zoology

Craig Hood's Lecture Notes for Zoology

Oklahoma St. Univ. Invertebrate Zoology Lecture Notes
Paleontology
PaleoNet Website

Palaeontological Association

Palaeontological Links (University of Bristol)

Niel's Timelines and Scales of Measurement List

Open Directory Project Paleo Links

PaleoPages Paleontology Links (New 6/00)

Introduction to Paleontology

More Lots of Links to Fossil Collections (Last Updated 1997?)

Pam Gore's Lecture Notes on Precambrian/Cambrian Transition

Review of Early Animal Fossils

Excellent Image Overview of Invertebrate Animal Fossils by Group

Burgess Shale Animal Fossils

Another Web Page Devoted to Burgess Shale Animal Fossils

Burgess Shale Fossil Sampler

Yoho Burgess Shale Foundation Website

Royal Tyrrell Museum's Virtual Burgess Shale Exhibit

Photographs of Burgess Shale Fossils

Information about Yoho National Park in Alberta, Canada

"Rock Star" Profile on Charles Walcott, Discoverer of Burgess Shale

Hooper Virtual Natural History Museum Burgess Shale Site

Reconstruction of Burgess Shale Environment

Burgess Shale Web Site with Animated Anomalocaris

More Burgess Shale Fauna Images

More Links to Burgess Shale (Cambrian) Fossil Animals

Discover Magazine's Searching for the First Animal

Field Images of the Chengjiang Deposits of China

The Oldest Known Fossil Chordate (535 My)

Mass Extinction at the End of Cambrian Period

Time magazine article "When Life Exploded"

Reviews of Stephen Jay Gould's Book, Wonderful Life, by Richard Dawkins, Robert Wright, Danny Yee, and Kurt Wise

More Wonderful Life Reviews
or Read Simon Conway Morris' First Chapter of His Response to Gould,
The Crucible of Creation : The Burgess Shale and the Rise of Animals, or
Read Reviews of Derek Briggs et al. The Fossils of the Burgess Shale, all at



More Reviews of Conway Morris' Book Crucible of Creation..., by Carolyn Dane and Peter Bowler

Animation of Continental Drift during Paleozoic Era from 540 to 225 Mya

The Semi-Compleat Trilobite
California Natural History Museums
Microscopes
Nano Theater

The Nanoworld Home Page or Image Gallery

Transmission Electron Microscope (TEM)

Scanning Electron Microscope (SEM)

Environmental SEM

Virtual Microscopy

Very Cool Powers of 10 Guide to the Universe
Earthquakes and Volcanos
U.S. National Earthquake Information Center

VolcanoWorld Slide Sets

VolcanoWorld Home Page

Links for Earth Scientists at Geological Society of America or
Earth Maps and Images
Xerox PARC Map Viewer: world 0.00N 0.00E (1.0X)

NASA's Earth Science Enterprise, Earth Observatory, or Image Wall, or Continental Drift

NASA Online Educational Resources for Earth Sciences

NASA Image Index

Very Cool Powers of 10 Guide to the Universe

National Space Science Data Center (NSSDC) Earth Page

NSSDC Photo Gallery of Earth

USGS Earth Shots of Environmental Change

USGS Educational Resources

Remote Sensing and Global Change Links

Explore the Universe with NASA's Astro-2
---
Jump to Links for Evolution, Genetics, Zoology, Paleontology, California Natural History Museums, Microscopes, Earthquakes and Volcanos, Earth Maps and Images,
---
The links on this page were last checked on 3/17/01 and last updated on 9/9/07.
If you find broken links or if you find additional cool sites that are appropriate,
please send them and the Web address for this page to Prof. Eernisse.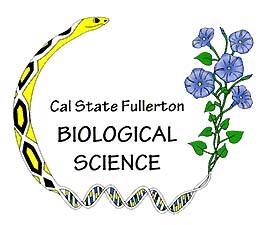 CSU Fullerton, Biological Science Home Page