1962 Baja California Travel Maps and Links
---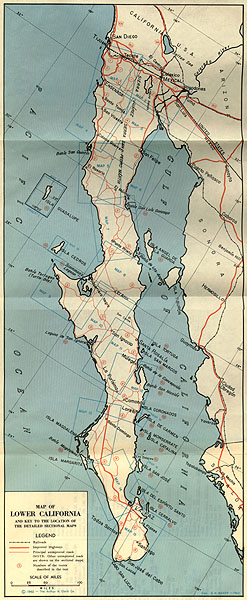 Click on blue rectangles in the map on left to view one of 16 individual maps from Gerhard and Gulick's 1962 travel guide to Baja California. I have scanned all of these cool hand-drawn maps and converted them to Adobe Acrobat PDF format (requires Acrobat Reader). Robert A. Clark from Arthur H. Clark Co. (9/26/03) has kindly granted me permission to display these maps on this website: "This sounds fine to me. The book has been out-of-print for many years. Howard Gulick is deceased. Peter Gerhard lives in France. Walt Wheelock, who co-authored the last two editions, is also deceased. You have our permission to scan and place the maps on your website. Bob Clark." Thanks Bob!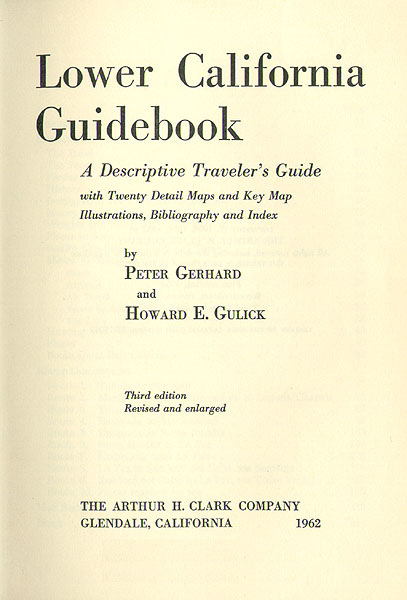 ---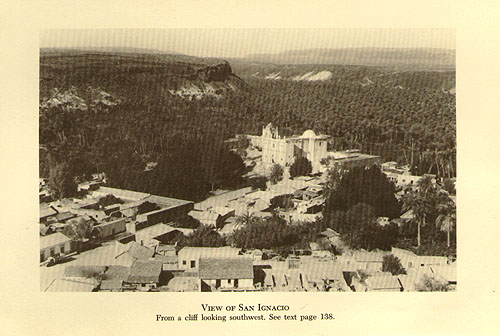 Gerhard, Peter and Howard E. Gulick. 1962. Lower California Guidebook, 3rd Ed. The Arthur H. Clark Company
Glendale, CA 1962 (Map above drawn by D.H. Baker, 1962 - see here for high resolution PDF version).
---
Links to various satellite-based (etc.) earth images and maps of Baja

Visable Earth (enter search for "Baja")


Another Visable Earth view of Baja


Visable Earth Movie


SEAWIFS 1 or SEAWIFS 2


ICESS 1, ICESS 2, ICESS 3, ICESS 4, or ICESS 5


NOAA's relief maps 1, 2, 3, 4, or 5


ARIA 1 or 2

Baja Biogeography and Marine Biology Links

Overview of Baja biogeography


Sea of Cortez Cyber Fieldtrip


Marine Biology of Baja


Baja Tides


UCSC Alumni Cruise (1999): Biology of the Sea of Cortez


Island Geography Course - Univ. of Montana


Giacomo Bernardi Home Page


University of Arizona and the Sea of Cortez


Grismer's brief article from 2000 on Evolutionary Biogeography of Baja (PDF version here


Ed "Doc" Ricketts from his Sea of Cortez Notes


Ed Ricketts on Chitons (only indirectly Baja-related but, hey!, it is my page!!)


Ecology Hall of Fame: Ed Ricketts

General Biogeography a Links

Early Classics in Biogeography


Biogeography Course by Harvey Ballard, U. Wisconsin

Overviews of Specific Taxa in Baja

SDMNH Checklist of Baja Lizards


Baja Mammal Citations (as of 1996)

Baja Geology Links

Overview of Baja Geology


Gordan Gastil - Recent Publications (Baja Geology)

Selected map-related Baja links

Gene Kira's Baja Map Center


Baja Almanac Sample Maps

Other favorite Baja links

David K's Baja Pages and Baja missions


Fred Metcalf's Baja Pages Index


Graham Mackintosh's Eagerly Anticipated New Book, Nearer my dog to thee: A summer in Baja's Sky Island (Also See Here).


Dick VanBree's BajaLinks.com


Baja Book List

Submit a Link

Suggest Another Link Here
Web page created September 25, 2003, last updated September 28, 2003 © Douglas J. Eernisse, 2003

Return to Baja Phylogeography Home Page