Jump to Links for Sponges, Cnidarians, Bilaterians, Lophotrochozoans, Lophophorates, Flatworms, Annelids, Molluscs, Ecdysozoans, Arthropods, Other Ecdysozoans, Nematodes, Chelicerates, Crustaceans, Insects, Deuterostomes, Echinoderms, Vertebrates, Mammals
---
Report an Outdated Link or Suggest a Cool New Link
Show More Zoology Links by Topic
---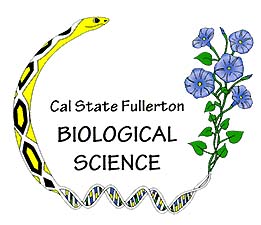 CSU Fullerton, Biological Science Home Page



Some links on this page date to 1996 or so, the last complete check was completed 3/23/01 and last updated on 9/28/01. These links are badly in need of updating. You might have slightly better luck here. If you want to report broken links or if you find additional cool sites that are appropriate,
please send them and the Web address for this page to Prof. Eernisse.